Consul General Ünal pays visit to Metropolitan Panteleimon
Thu, 6 Apr 2023 10:52 GMT
Türkiye's Consul General to Komotini, Aykut Unal, continues his courtesy visits to minority and majority administrators in his jurisdiction.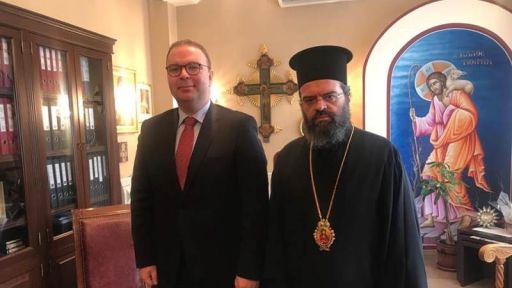 Komotini Consul General Aykut Unal visited Maronya-Gümülcine Metropolitan Panteleimon today.
A statement was made by the Consulate General on the social media account about the courtesy visit by Consul General Unal and the meeting between the parties.
In the statement, "We paid a courtesy visit to the Metropolitan of Maronya-Komulcine Panteleimon. We thank him for the constructive and sincere meeting." was said.