Minneapolis becomes 1st major US city to allow all 5 Muslim calls to prayer
Sat, 15 Apr 2023 8:33 GMT
Decision draws plaudits from Muslim groups.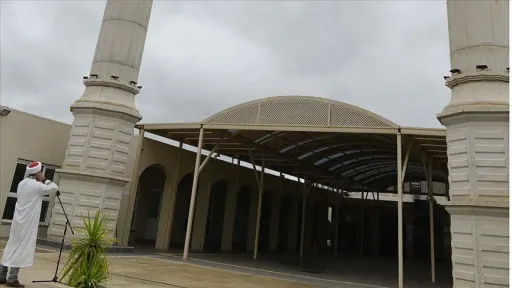 Minneapolis has become the first major US city to allow all five Muslim calls to prayer, or adhans, to be played on loudspeakers.
The Minneapolis City Council voted unanimously 12-0 Thursday night to allow the adhan to be played from mosques despite current noise ordinances. The Minnesota chapter of the Council on American-Islamic Relations (CAIR) Muslim advocacy group said the decision "is a historic victory for religious freedom and pluralism."
"We thank the members of the Minneapolis City Council for setting this great example, and we urge other cities to follow it," CAIR's state director, Jaylani Hussein, said in a statement welcoming the decision.
CAIR had urged the council to approve the measure.
Observant Muslims pray five times a day, and are alerted to prayer times by a muezzin who issues the adhan at daybreak, at noon, in mid afternoon, at dusk and again later at night. The speaker often sings "Allahu Akbar," or "God is great" in Arabic.
Minneapolis last year limited the times the adhan could be recited, and the sound levels at which it could be played, according to CBS News. Mosques will now be allowed to issue the adhan from 3:30 a.m. until 11 pm.
City Mayor Jacob Frey is expected to sign the measure into law within a week, according to the Minneapolis Star-Tribune newspaper.
AA